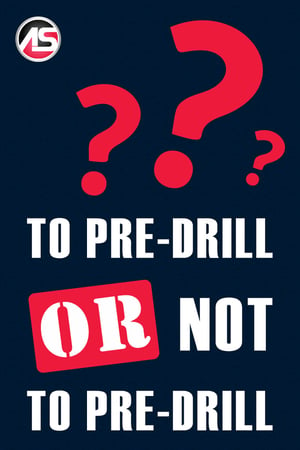 I often get asked about pre-drilling for crack injection. Pre-drilling is the practice of putting all the ports in position before injecting anything. This preparation procedure can often be very time efficient. Think of this an assembly line approach. Pre-drilling is often done when there is "shut-down" period on a job with a limited time to get the work done. You'll encounter these types of jobs in subway systems, for example, when the work needs to be done while the trains aren't running. That's just one specific example, but you get the idea.
Drilling and injecting one hole at a time, on the other hand, allows you to follow the path of the water as you start to seal the leak. Here is how I described the process in my blog post Port Spacing and Location, "I start from the bottom, work my port, and then observe how far the grout travels. I then place next port to pick up where the grout left off." With the drilling as you go approach, you usually end up with less holes and a more complete seal.
To pre-drill or not to pre-drill? That is the question. As you can see, the answer depends on the circumstances.
Want more information on polyurethane Leak Seal®?