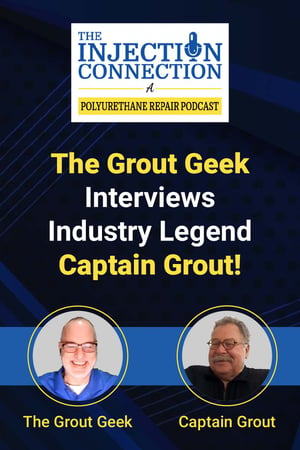 Episode 11 of The Injection Connection features a landmark conversation between retired industry legend Captain Grout (aka Paul Layman) and his number one protégé and unofficial successor, The Grout Geek (podcast host Charlie Lerman). Don't miss this info-packed discussion between these two chemical grouting heavyweights!
Listen to the episode in its entirety below, or check it out on TheInjectionConnection.com and the following platforms:
Want info on Alchemy-Spetec products?