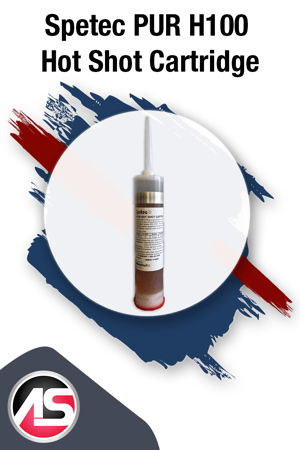 Need a convenient leak seal solution? The Spetec PUR H100 Hot Shot Cartridge is your product of choice. This water activated semi flexible foam injection resin starts to foam at 15 seconds and will have a full rise in 40 seconds, so it can shut down very active water leaks quick. This Hot Shot Cartridge is perfect for those jobs that don't require a full pump set up. Simply bring a hammer drill, drill bits, a single cartridge gun - and you're good to go!
Spetec PUR H100 shuts down leaks in walls, manholes, box culverts, floors, storm sewer pipes and more. This 10.5oz single cartridge is very easy to use. Competing products often require a dual cartridge gun!
Application is simple:
Just drill a 3/8", 1/2" or 5/8" hole through the substrate that is leaking.

Next, place the injection tip in the drilled hole and pump the Spetec PUR H100 cartridge into the soil for a very quick and easy seal.
Want more information on Alchemy-Spetec leak seal products?