Alchemy-Spetec HQ in Tucker, GA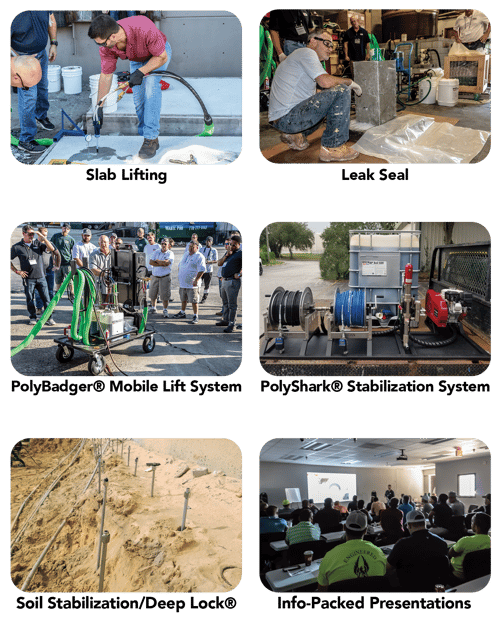 May 2nd - May 4th
$745 Registration Fee
$665 for each additional participant from
the same company.
Get ready for a thorough education in Slab Lifting, Soil Stabilization, the Deep Lock® process, Crack Injection, and Curtain Grouting. You'll get hands-on training from a technical staff with decades of on-the-job experience.
Agenda Items
Geotech Product Line Overview
Geotech Applications & Case Studies
MixMaster Pro Slab Lifting Gun
Slab Lift Rig Demonstration
Pump Demos & Training
PolyShark® / Soil Stabilization
Deep Lock®
Ground Penetrating Radar
PolyBadger® Mobile Slab Lifting System
Crack Injection
Curtain Grouting
Estimating Material for Jobs