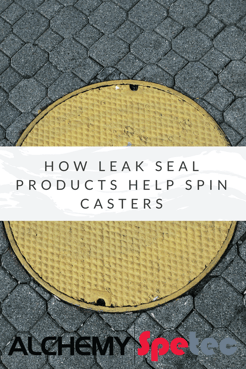 Alchemy-Spetec products have many uses. Sometimes it's helpful to consider ways in which the products compliment alternate repair applications already being practiced in our industry. Today I'll take a look at how some of our products can assist in the application known as spin casting.
Spin casting is the process of sealing manholes and corrugated pipes that have deteriorated. A spinning machine evenly casts an epoxy coating around the inside surface of the structure. There's one essential pre-requisite, however - that inside surface needs to be dry for the coating to last.
This is where polyurethane leak seal products such as AP Fill 700 and H100 can be very helpful. The resins can be injected from the inside of the structure through drill holes to form a watertight barrier in the soil on the outside. These resins react with moisture to form a watertight seal.
Our technical staff is very familiar with the process of spin casting. If you're doing this type of work and would like to talk about sealing leaks with resins, give us a call at 404-618-0438.
Want More Information On Leak Seal Products?