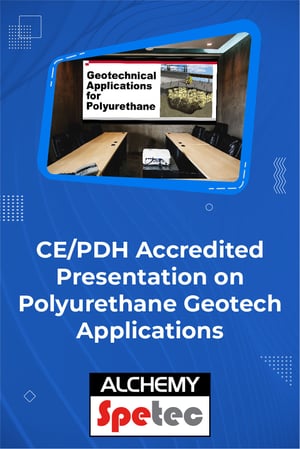 The Geotechnical Applications for Polyurethane presentation explains and demonstrates how concrete leveling and soil stabilization resins can be used to stabilize soil and repair structures. The presentation covers the following topics:
Single Component Polyurethane Grout Applications
Two-Component Polyurethane Grout Applications
Acrylic Grout Applications
This one-hour CE/PDH accredited presentation is ideal for engineers who are interested in learning about next-generation geotech repair methods for pavement lifting and stabilization, excavation support, erosion control, infrastructure infiltration control, etc.
Click here and submit your info for a follow-up call on scheduling an accredited presentation.
Want more information on geotech products and equipment?