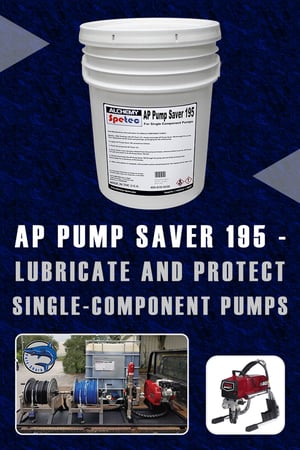 AP Pump Saver 195 is a specially formulated oil-based lubricant and protectant. It was designed for use in single-component polyurethane pumps.
Applications
Lubricating and protecting oil cup section of Poly Shark pumps.
Lubricating and protecting packings and seals on other single component pumps.
Advantages
Greatly extends the life of the pump packings.
Rejuvenates old, worn seals.
Decreases the amount of resin leaking into the oil cup.
After single component pumps have been thoroughly flushed with AP Flush 121, circulate AP Pump Saver through the system for at least 20 minutes. AP Pump Saver 195 is supplied in 5 Gallon Pails (18.9 Liter Pails) with a removable lid.
Want more information on Alchemy-Spetec Geotech products?