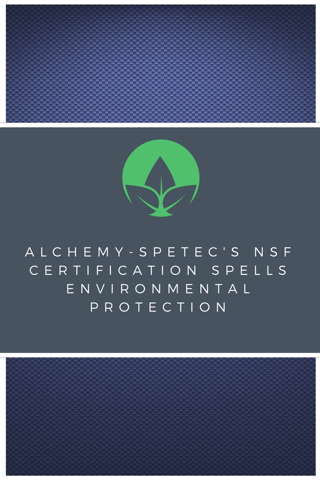 The Safe Drinking Water Act (SDWA) gives the EPA latitude to impose criminal and civil penalties on industries not in compliance. In 2014 enforcement efforts policing clean water netted $163 million in penalties and fines, 155 combined years of incarceration for sentenced defendants, and $16 million in court-ordered project clean-ups.
Having products that may come into contact with drinking water certified to NSF 61-5 (approved for contact with drinking water), ensures compliance with the SDWA and guarantees peace of mind for stakeholders on construction projects where this could be an issue. Even when possible contact with drinking water is not a factor, this process assures the contractor that the product is safe for the environment in general.
To receive NSF approval, each product must undergo rigorous testing and the manufacturer's plant and quality assurance practices must pass a thorough inspection. Voluntarily undergoing such a rigorous certification process is invaluable because it provides assurance to all that, at the end of the day, our arsenal of products are not only the top-performers in the market, but also protectors of the environment.
The following Alchemy-Spetec products have received the official NSF seal of approval for contact with drinking water: AP Lift 430, AP Lift 475, Spetec F400, Spetec F1000, AP Seal 500, AP Fill 700, Spetec H100 and AP Soil 600.
Want in-depth information on Alchemy-Spetec Products?