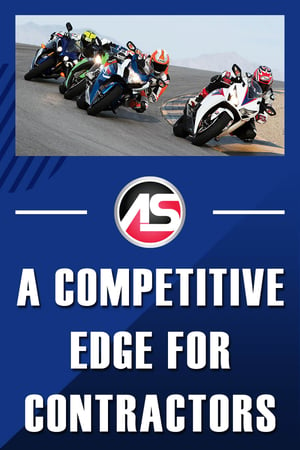 Editor's Note: An earlier version of this article was published under the title Develop Your Competitive Edge.
In today's fast-paced infrastructure repair market, you need every advantage you can get. At Alchemy-Spetec, the success of your business is our top priority. You gain a significant competitive edge over your competition with access to the widest selection of premium materials and equipment, plus rock-solid reliable technical and marketing support. Our entire company culture is built around ensuring your success in this industry.
Polyurethane – Quality and Selection
Alchemy-Spetec offers one of the most technologically advanced grout product lines currently on the market, We offer a wide variety of leak seal materials, including injection resins for sealing water leaks in cracks, curtain grouting foams for sealing challenging/gushing leaks, acrylic injection resins that penetrate thin cracks and saturate soil, epoxy resins for structural repair and preventative waterstop products. We also offer a wide variety of geotech materials, including slab lifting foams, deep-soil lifting foams, soil stabilization foams,. The superior quality of these materials guarantees fewer callbacks from your customers. Many of these products are also certified for contact with potable water, making them safer for the environment.
Equipment and Accessories Selection
We're a one-stop-shop for all things polyurethane concrete repair, with one of the most versatile equipment and accessory product lines in the industry. Once you've picked out the product that best fits your needs, we can provide it all: pumps, hoses, packers/ports, and specialty accessories.
Tech Support – Experience and Dedication
Do you need technical support? You're in luck—we're home to the industry's premier technical support squad. Averaging decades of experience, we also pride ourselves on being incredibly responsive. For example, our team was once called on to assist with a large metro project in the Western United States. The customer informed us at 4 pm on Monday evening that assistance was needed at 9 am the very next day! Our Technical Services Director, Vice President, and Western Regional Sales Manager traveled to the site Monday evening to help diagnose the location of the leaks and develop an action plan. Our Technical Services Manager remained on site for two more days to ensure that the project was successful. Depending on the size and scope of the project, response time and participating team members may vary, but this story serves to illustrate the lengths we will go to assist customers.
Training and Education
We offer the industry's most thorough training and education for both leak seal and geotech polyurethane infrastructure repair. This includes job site training/consulting, online educational content, and training workshops at distributor locations - not to mention one of the most educational blogs in the industry.
Marketing Support
Our marketing department provides qualified customers with product application illustrations and photos for use on websites, customized brochure PDFs for printing, and truck signage graphics. We also offer the use of our educational videos and animations. Lastly, we're available for guidance on everything from online lead capture strategies to internet advertising, and more.
We're Committed to Your Success
The overriding theme here is our commitment to your success. Obviously, this is not totally altruistic in nature. The more successful you are, the more materials and equipment you buy. But it is 100% genuine. Our entire team understands the relationship between YOUR success and OUR success. This point of view is thoroughly ingrained in our company culture.
Want more information on Alchemy-Spetec products?