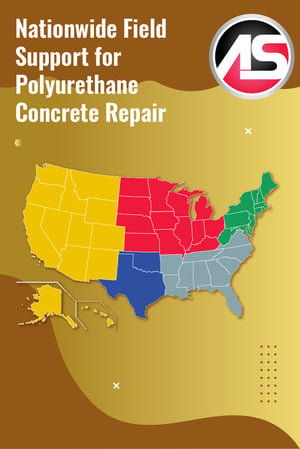 Alchemy-Spetec offers unparalleled field support through our nationwide team of Regional Managers and Technical Service Directors. No matter what part of the industry you are in, we know you could very well be busy and understaffed with unprecedented crew member turnover. There's never been a time where experience in the field has been more needed. Spreading your leadership staff all over the field is expensive and draining. And you never quite know what you'll get with unproven local talent. Alchemy-Spetec's top-shelf support squad will help your crews get the job done safely and properly.
With more than 100 years of combined technical experience, our team understands the trust and reputation you must maintain with your clients and design teams. Whether we're facilitating on-site training, setting up a new trailer rig, troubleshooting complex issues, providing break-fix support, or playing any other mission-critical role, we are here to ensure your project is a success. Best of all, when you work with Alchemy-Spetec, you get Alchemy-Spetec. We do not outsource work to independent agents; our experts perform or personally supervise everything.
Meet Your Technical Services Team
Our focus on support is evident by employing the industry's most experienced and qualified experts to be part of our Technical Services department. All Alchemy-Spetec customers nationwide have direct access to each team member. We are proud to introduce them below:

Charlie "The Grout Geek" Lerman
Director of Technical Services – Leak Seal Division
Charlie Lerman has been providing technical support and training for polyurethane grouts for over fifteen years and has been involved with the International Concrete Repair Institute (ICRI) for a decade. He is also a veteran of the United States Navy's submarine and recruiting services. Charlie is known in the industry by his nickname "The Grout Geek."

Andy Powell
Division Manager - Geotech
Andy Powell's vast experience encompasses product application, equipment selection, job estimating, field service, project consulting, and customer training for the entire Geotech line. Before joining Alchemy-Spetec, Andy served as a Sales Manager and Field Technician for HP Industries, a supplier/contractor for the concrete pipe and precast manufacturing industry.

Colt Hullander
Director of Technical Services – Geotech Division
Colt Hullander has spent a decade on the contractor side of the industry as a project manager and installer. Colt brings many years of invaluable field experience with expertise in a wide range of equipment, products, and techniques. His field experience and technical acumen offers geotech customers an industry-leading support and consulting resource.

Jacob Bryant
Geotech Services Technician
Jacob has worked in various forms of construction for the last 8
years. He spent several years working as a technician applying
chemical grouts, servicing and maintaining equipment, training
new hires, and managing rigs/warehouse stock. He has worked across the United States with a wide variety of polymers and soil types.

Ken Braunlich
National Program Manager - Seawall Repair Network
Over the years Ken has personally evaluated and prepared repair
plans for well over 1,000 seawalls and waterfront protection barriers
in South Florida. His experience includes seawall evaluation, repair/
preservation methodology, project cost analysis, and field service for
training on the Seawall Repair Network product lines.
Meet Our Regional Managers
Alchemy-Spetec's team of Regional Managers is strategically spread out across the country. Rarely sitting in their offices, these hands-on experts are always on the road or in the field supporting our customers. We are proud to introduce them below:

Erik Prinzing
Midwest Regional Manager
Erik Prinzing is a driven professional with over 20 years of experience in the construction sector. Over the years Erik has become well-rounded in construction practices, with experiences ranging from working in the field as a contractor to assisting customers as a regional manager in the water, vapor, and air barrier industry.

Joel Bryant
Western Regional Manager
With over 10 years of experience, Joel has a broad understanding of general practices in the construction and services industries. He has spent recent years focused on ground improvement by the use of chemical grouting with structural polymers and possesses both technical and marketing expertise.

Patrick Zito
Northeast Regional Manager
Patrick began his career in 1990 as an equipment operator and mason with a municipality. He then started up his own asphalt/concrete repair company, which he operated for 10 years. Since 2005 or so, he has worked in heavy equipment sales, the steel industry, asphalt products, and more.

Steve Taylor
Southeast Regional Manager
Steve Taylor's professional on-site experience includes slab lifting, soil stabilization, void filling, crack injection, curtain grouting, and seawall repair. Before joining Alchemy-Spetec, Steve was General Manager at the geotech contracting firm Ground Consolidation Services. At GCS he supervised crew members and managed customer relations for all of metro Atlanta. He has worked in the construction industry for many years.
Want more information on Alchemy-Spetec products?