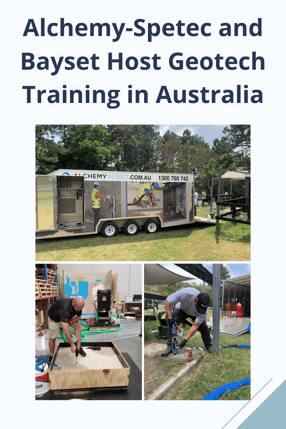 Alchemy-Spetec's Geotechnical consultant Andy Powell and Bayset Specialist Trade Suppliers recently conducted Geotechnical concrete repair training programs in Sydney, Melbourne and Brisbane Australia.
The training agenda included:
Geotech Product Line Overview
Soil Stabilization
Geotech Product Mixing
Rig & Mobile System Overviews
Geotechnical Accessories
Slab Lifting Live Demo
Deep Lift™ Overview
Maintenance Discussions
Pricing / Estimating / Cost Savings
Open Discussions
We'd like to thank Bayset and Andy Powell for working together to get contractors down under trained in the use of polyurethane for slab lifting, soil stabilization and the Deep Lift™ process!
Want information on future Alchemy-Spetec training opportunities?